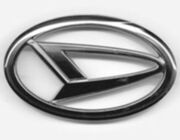 The term smidge to a car is referred as when a car looks cute or small. Some of them ,like Herbie, are famous and some like the Caterham are fast. But even though this a phrase their is a car company owned smidgers in Smidger island and made by smidgers called the Fartmigon.
A list of smidge cars
Edit
Fiat 500
Smart car
The hawk
Peel P50
BMW Isetta
Goggomobile Dart
Crossley Supersport
Morgan F-5
Merrshermitt KR177
Lightburn Zeta Sport
Tango e4
Honda S600
Fiat Jolly
Ustin Healey sprite
Geely Panda
Nissan S-Cargo
Valley Chancellar
Meadows Frenksy frenksy sport
Mazda porter cab
Dune Buggy
Bubbly mobile 
Daddy mobile
Caterham kit car
Fartgimon
Edit
The Fartgimon is a car company in Smidger island which owned and manufactured by smidgers. It has built two cars: the Bubbly mobile, which resembles a bubbly fart and the daddy mobile or papa mobile, which resembles a smidge on it's papa's back.
Factories: Diajme ans Sasmiak
Owners: Jamews Stinkington and 5 other share holders.
Best car made: Bubbly mobile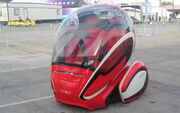 Cars sold: 340,000
Time in production line: 3 mins
Money made: $£ 3,000,000
Community content is available under
CC-BY-SA
unless otherwise noted.